Below is some useful information for parents and carers of the children who attend the Sensational Learning Centre:
Term Dates
The children within the Sensational Learning Centre are due to return on Tuesday 17th August 2021
Term Dates 2021-2022 Term Dates 2022-2023
Uniforms
We have a uniform that children in the Sensational Learning Centre are encouraged to wear.
Light Grey sweatshirt with our logo
Black Poloshirt with our logo
Black trousers, shorts or skirt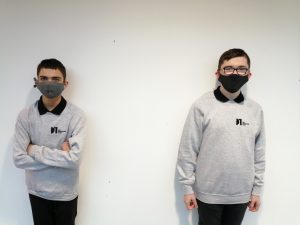 Uniforms can be purchased direct from our supplier – Image Scotland.
If you require assistance, please do not hesitate to contact us.
Lunch
Children within the Sensational Learning Centre are provided lunch daily.
The children and staff work with our catering team on menu planning.
Menus are rotated on a 3-weekly basis.
Learning Journals
The Sensational Learning Centre uses a system for monitoring and tracking called Learning Journals.
This system provides parents and carers with access access to their own child's journal and to its live updates.
Parents and carers are able to see photos, videos and comments on their child's achievements and activities on regular basis. There is also an option for parents and carers to write comments and notes for the Sensational Learning Centre team to pick up.