The Donaldson Trust History
Donaldson's has been located in Linlithgow since the new campus opened in 2008.  However, Donaldson's journey began more than a century before this…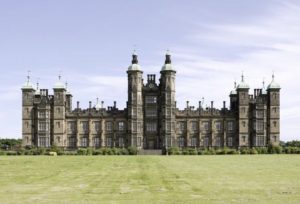 Originally situated in the heart of Edinburgh's west end, Donaldson's was designed by William Playfair funded with money from the estate of James Donaldson, Printer and bookseller, who in 1830 left his fortune to fund the construction and maintenance of the building.
William Playfair was a leading figure in Edinburgh's Enlightenment who designed many of the buildings that are crucial to Edinburgh's most famous views such as across the Mound to the Castle and of Carlton Hill..
Once this magnificent building was complete it opened in 1854 as a hospital for destitute and vulnerable children.  In 1856 it was agreed by the governors that deaf children should not be excluded and subsequently Donaldson's developed into a resource predominately for children who are deaf, although hearing children were always accepted. The familiarity of the hearing pupils with Sign Language led many into teaching, interpreting and social work with Deaf people.  These hearing former pupils did much to bridge the divide between Hearing and Deaf communities. The use of British Sign Language has always been promoted at Donaldson's.
Donaldson's has only changed usage once in its history when during the Second World War it became the 20th prisoner of war camp in Edinburgh and the school housed both German and Italian prisoners!
Donaldson's has a very long and proud history and we have retained all records and artefacts.
For any historical information on past pupils who attended Donaldson's please contact the National Library of Scotland and/ or the National Archives of Scotland.