Our 'Walk In My Shoes' animation has been nominated for top award
After the successful launch of its first educational training tool, a short nine-minute animation entitled Walk In My Shoes, the Donaldson Trust is delighted to announce it has been nominated in the 2020 Drum Roses Creative Awards.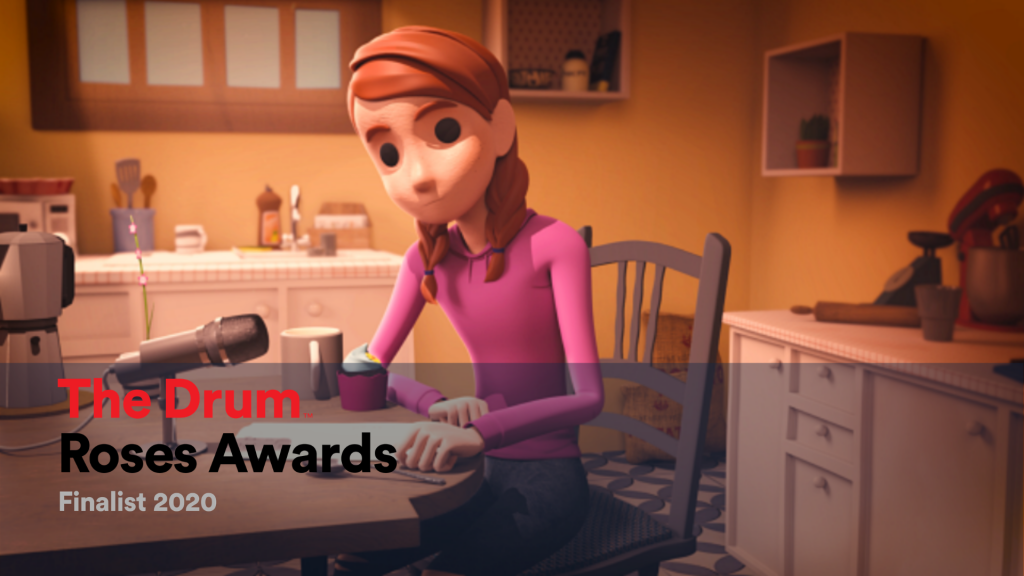 The Drum Roses Creative Awards celebrate exceptional creative talent from the world of design, advertising and digital. The Donaldson Trust has been shortlisted for the best Online Video / Film / Viral Advert against some huge household names including BBC Sport Relief, Irn Bru and Greenpeace.
Created in partnership with Erin Davidson, a 17-year-old currently supported by the Trust's #JunX10n transitional support service for children and young adults, the 'Walk In My Shoes' animation aims to increase understanding of neurodiversity and reflects Erin's experiences at the age of 14.
The animation shares Erin's story about living as an autistic young person and the huge impact this can have on every aspect of life, but in particular during the early years of schooling. The powerful film brings to life the often-unseen realities faced by many neurodiverse people across the UK. It calls for more understanding of neurodiversities and provides examples of how to support neurodiverse people from a young age.
A collaborative tool, the short animation was produced by Muckle Hen and utilises the skills and expertise of some of the young people currently supported by the #JunX10n transitional support service offered by the Donaldson Trust. From contributing to the beautiful illustrations through to the stop motion animations, set design and creation, and additions to the music, it showcases the realities faced by many young people across the country and the impact that early experiences can have on adult life.
Laura Watkins, Chief Executive of the Donaldson Trust, said: "Our aim for developing this resource, was to show what neurodiversity is and the impact a lack of understanding and support can have on individuals. The fact that it has caught the eye of the judges at such prestigious awards shows we have something special – a powerful educational training tool which will hopefully be used in schools throughout the country to help change the way neurodiversity is understood.
"I am incredibly proud that the hard work of Erin, Muckle Hen and everyone involved in #JunX10n has resulted in this award nomination. We are in great company in our award category with the likes of BBC, Irn Bru and Greenpeace and are delighted to be nominated."
Produced by Muckle Hen in partnership with the young people at #JunX10n, and jointly funded by the Donaldson Trust and the John and Lorna Wing Foundation, the full Walk In My Shoes animation can be viewed here.