We are now proud holders of Paths for All's Walk at Work Award!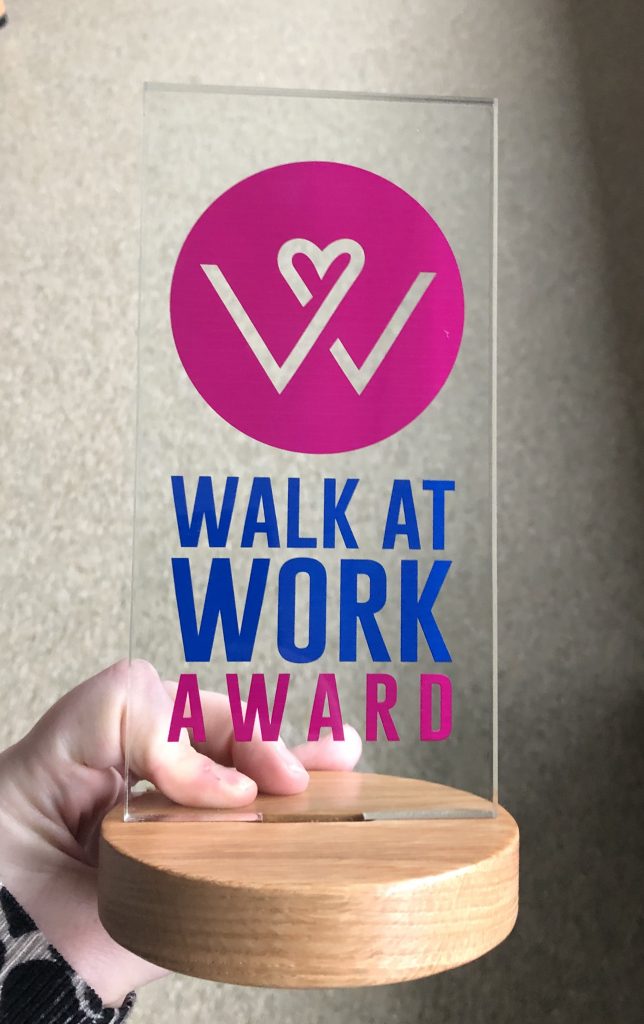 The award celebrates employers in Scotland who promote everyday walking in their workplace!
We earned this accreditation for demonstrating a commitment to health and wellbeing of our team including our children & young people as well as our environment.
Some of the activities we submitted as evidence were:
Taking part in the step count challenge
Daily walks incorporated into the timetable
Walking meetings
Dedicated walking champions promoting walking in each department/ service
Lunch time walking clubs
Stickers/ posters displayed around the building to encourage more walking
By taking small steps to support our staff, children and young people to walk more during and around the working day, our team are enjoying the many benefits of being active and our organisation is contributing to reducing emissions and congestion's by walking more.
On achieving this award it shows we are:
Looking after our team and children/ young people's physical, mental and social health
Helping staff retention and attracting new staff
Reducing its environmental impacts
Taking steps towards a healthier, more productive team..
Well done to everyone involved!
For more information on Paths for All please visits their website www.pathsforall.org.uk